Akshay Kumar aka Akkey is a famous actor of Bollywood. No doubt is a fabulous actor and doing great for the country as well as for the film industry.  His movies most of the times highlights the social issues. The movie 'Toilet Ek Prem Katha' is the biggest example of it. His upcoming movie Padman, in the same manner, highlighting one social issue about women mensuration. Today, We Trend Samachar will talk about 5 Reasons Akkey's Padman is a Super Hit Movie.


#1 Different Story of Akkey's Padman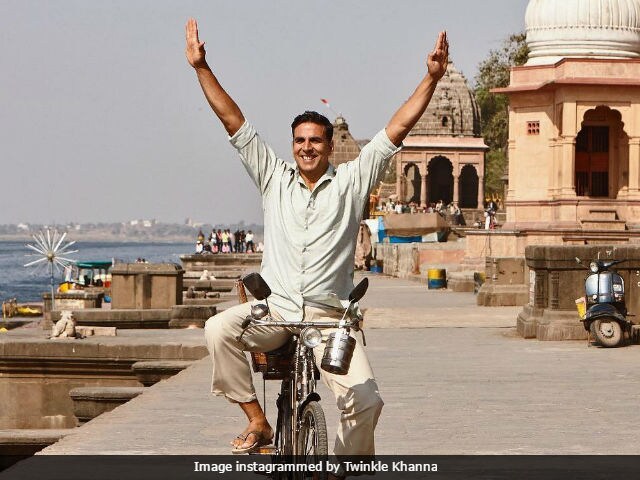 Akkey's Padman no doubt is based on a different story. However, The movies like Phullu has already highlighted the social issue about women mensuration but still, Akkey's Padman is with a big budget can perform more on the Box Office. No doubt Movie has a different story. This will attract more people to the Cinema Halls.
#2 Highlighting Social Issue



This is not the first time Akshay Kumar has come with a movie highlighting social Issue. He already has done this in the Movie 'Toilet Ek Prem Katha'. This will be interesting how this Taboo will be defined in the movie. This might change the thinking of People. Akkey's Padman no doubts this time coming with a different social issue. Also, it is based on the women this time.
#3 About Women
Another thing in which Akkey's Padman is different it is about women. Of course, it will give message regarding women empowerment or respect for women. No doubts this will increase the curiosity of people about the movie. No doubt women empowerment is our agenda these days. This movie will help to do that.
#4 Big Star Cast
People's favorite Akshay Kumar is in the lead in the movie Padman. His unique acting style and ability to perform stunts in a different way will be the center of attraction. Akkey's Padman also attracts the people who are the biggest fan of Akshay Kumar, Of course, he has a huge fan following which will increase the number of viewers. Also, Actress like Sonam Kapoor and Radhika Apte is in the movie which will make the difference.
#5 Based On Real Events
Akkey's Padman is based on real Events. It is the story of Arunachalam Muruganantham who has made the Machinery for Affordable Sanitary Pads. Akshay will play the role of Arunachalam. This is also a big reason which makes the movie different from others. We will see the up and downs of Arunachalam who is a businessman from Coimbatore, Tamilnadu.


At last, we can say that Akkey's Padman will be a unique movie. Not only the social issues but it will give us a whole entertainment. The movie is going to release on 9 February 2018 after shifting its date. Akkey's Padman was supposed to release on 25 Jan 2018 but shifted its date later on the request of Padmaavat's Director Sanjay Leela Bhansali.



Also Read: Hottest Female Cops of Bollywood
What do you say? Will Akkey's Padman a super hit? Share your views with us also, keep visiting Trend Samachar for more update like this. Don't forget to share this with your friends.