One of the great festivals of Hindus Holi has been celebrated across the country. Festival of colors people in different parts of the country celebrated this festival in their unique way. Have you ever visited Mathura-Vrindavan during Holi? One of the best places where you can celebrate Holi in the best way. Today, We Trend Samachar will talk about this. Feel the Real Colors of Holi in Mathura-Vrindavan and Barsana in Uttar Pradesh.
Colors of Holi in Mathura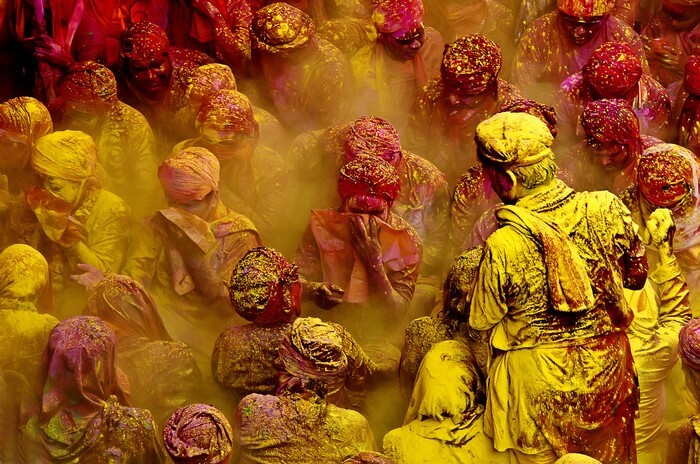 Shri Krishna Nagri Mathura is a great Hindu religious place. Devotees visit Mathura to know about Hindu God Shri Krishna. If you want to see the real colors of Holi then visit this place during Festival Holi. Also, you will get the opportunity to visit different historic temples of the city.
Latth (Stick) Maar Holi
People play lath maar Holi there. Women from the city come out with the wood sticks and beat men with it. On the other hand, men also have something to save themselves from the attack. This is one of the best things I have ever seen. Truly these are the real colors of Holi
Celebration of Holi in Different Temples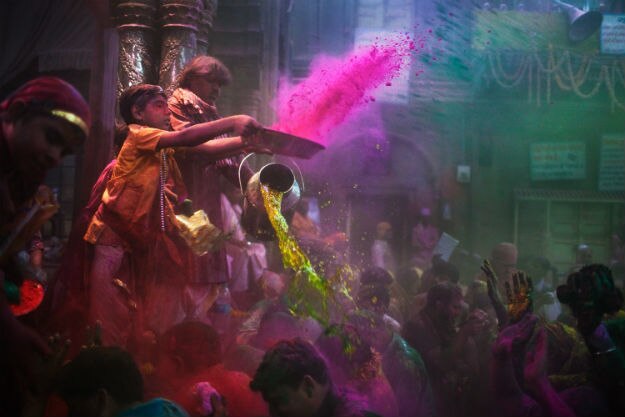 If you want to celebrate the Holi with Lord Krishna then visit Janm Bhoomi and different temples of the city. Holi festival lasts for at least one week there. You will see the real colors of Holi there. Different programs have been organized on different days of one week of festival Holi.
Also Read, हर लड़की को पता होने चाहिए ये ब्यूटी हैक्स
At last, if you want to experience a unique feel of the festival then visit Mathura – Vrindavan. I bet you will enjoy and will celebrate every time Holi there. Don't forget to visit Mathura, Vrindavan, and Barsana this Holi
Have you ever visited Mathura to see real colors of Holi? Share your views with us, Keep visiting for more update