Salman Khan Total Film Name List: Salman Khan is one of the biggest actors of Bollywood. There are lots movies he has worked. Since he had debuted in Bollywood to the till date he has done a fabulous job. His recent Success of Tiger Zinda Hai is the biggest proof of it. His upcoming movie Race 3 Salman Khan coming in NEWS because he has been introducing its cast on his social media account. Today we, Trend Samachar will talk about the Salman Khan best Movies till date.
Salman Khan Total Film Name List
Pyar Kiya To Darna Kya – 1998
Salman Khan's Pyar Kiya to Darna Kya was a blockbuster movie. He and Kajol both look the best couple in the movie. Also, the songs of the Movie was Superhit. Pyar Kiya to Darna Kya also did a fabulous business at the box office. It was one of the highest grossing movies at that time.
Hum Dil De Chuke Sanam – 1998
In the List of Salman Khan Total Film Name List include this movie on the second number because of the beautiful couple Salman Khan and Aishwarya Rai. Aish and Salman's on-screen chemistry was very good. Due to the rumors of an affair between Salman and Aishwarya movie became the super hit.
Tere Naam – 2003
Tere Naam is one of the best movies of Salman Khan. Beautiful Bhumika Chawla debuted with this movie. Salman Khan's hairstyle was the center of attraction. Also, the songs of the movie were fabulous. However, Bhumika Chawla has not good in Bollywood but this movie of her was the superhit and done a good business at box office.
Dabangg – 2010
Salman Khan's Dabangg style is famous among the fans. We call him Dabangg Khan due to his movie Dabangg in which we have seen his Dabangg Style. Beautiful, Sonakshi Sinha debuted from this movie. Later Dabangg Series become the super hit.
Bajrangi Bhaijan – 2015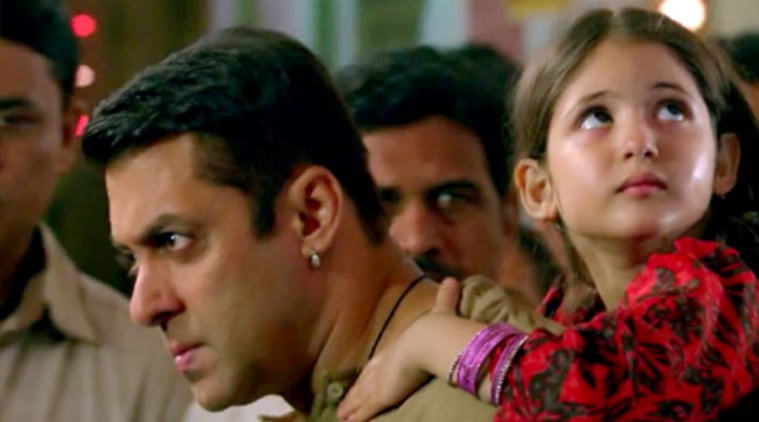 Bajrangi Bhaijan is one of the best movies we have ever seen. Salman as Bajrangi has done a fabulous job where he goes Pakistan to save a little girl who left in India due to some problems. He goes to Pakistan by crossing the border by the illegal way and later become an Indian star in the country.  Salman and Kareena were in the lead role in the movie.
Tiger Zinda Hai – 2017
Salman Khan's Tiger Zinda Hai is one of his greatest movies. There is a lot of action in the movie. Also the beautiful couple Salman and Katrina have done a fabulous job in the movie. This movie becomes the hight grosser of the year 2017. The sequel of Tiger Zinda Hai has got a lot of praise from the fans.
Race 3 – Upcoming
Salman Khan is introducing the cast of Race 3 day by day on his Twitter account. He is sharing the poster with the different Characters of the movie. Till now Salman, Jacqueline, Bobby, Daisy's poster has been released. No doubt the third installment of the Race series will be a super hit. Of course, Bhai is working this movie.
What do you say about this movie guys? Share your views with us also stay connected for more update like this, Don't forget to share this with your friend.